Power Washing, Soft Washing & Gutters in Cincinnati
Our Low pressure house washing service protects your home & your precious belongings against damage caused by traditional power washing. By using low pressure we avoid the risk of blowing off your siding, cracking your windows, etching your wooden deck, dislodging your bricks & mortar, & forcing water into your electrical components. Our low pressure treatment kills Removes mold, mildew, moss, algae, and other contaminates. Our treatmeant is also infused with algae-side to help prevent regrowth in the treated areas.
This process last 3x longer than pressure washing & is backed by our exclusive 90 day spot free guarantee!
Tired of that nasty looking drive way taking away from your homes beauty and curb appeal? Our 3 step concrete cleaning process frees your home of this eye sore! Allowing your family, friends, and neighbors to see the beauty & prestige you fell in love with!

We start by treating your concrete to kill the algae and moss that's giving your it a blotchy black or green tint.
Next we use our high pressure surface cleaner to safely & aggressively remove the contaminates & rinse them away.
lastly we post treat your concreate to kill any new contaminates that tries to make your driveway & walkway it's new home.
This 3 step method is 1000x more effective than pressure washing alone. Though pressure washing is great at blasting away dirt and grime it's not effective at killing the algae and moss at the roots, meaning within 30 days you'll se it retuning. Our concrete cleaning is backed by our 90 day spot free guarantee. Meaning if the algae returns within the first 90 days we'll reclean it for free.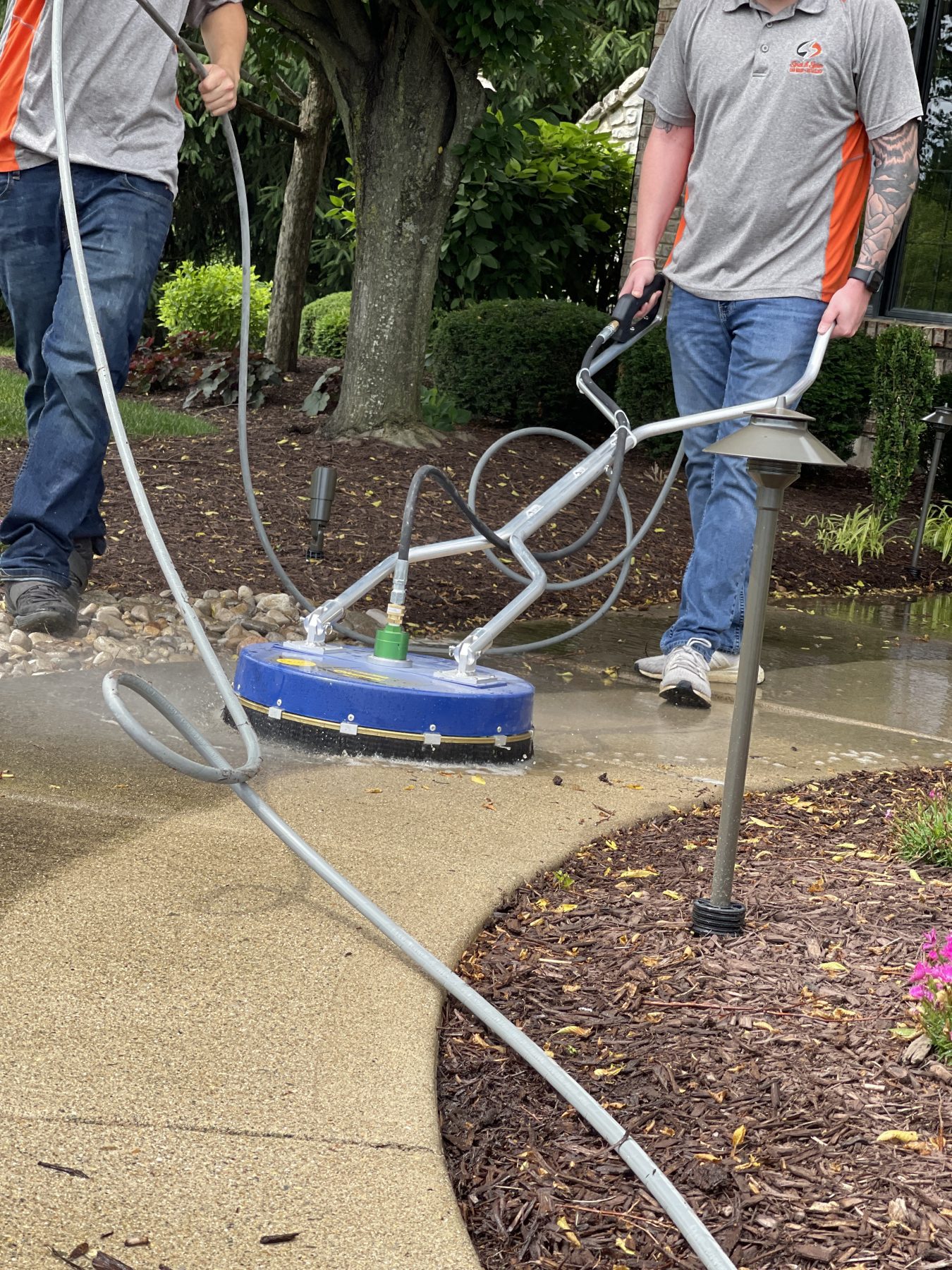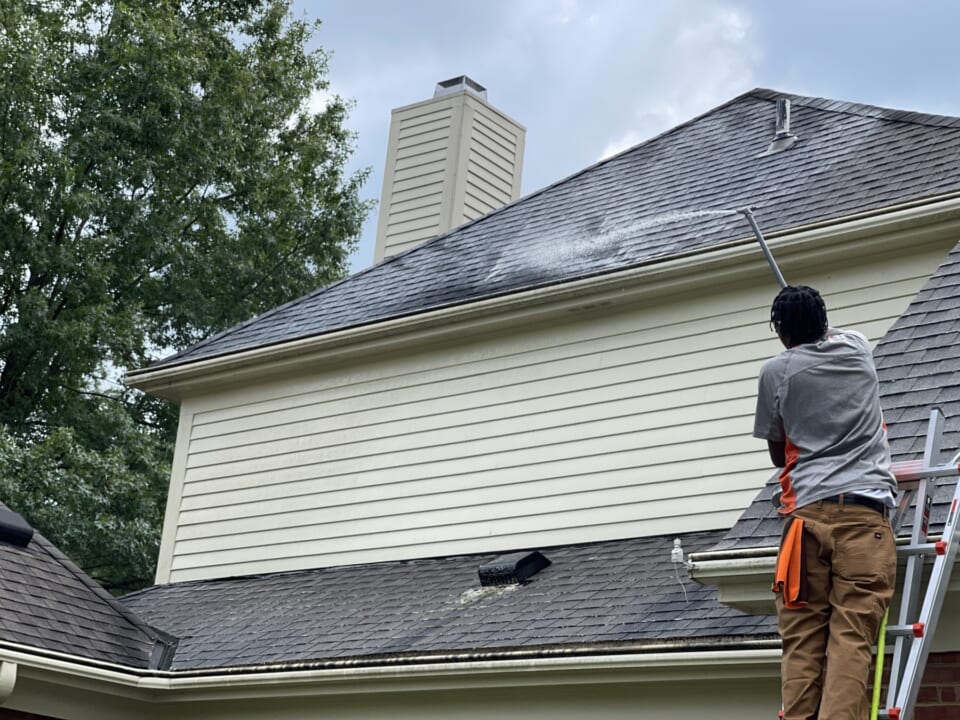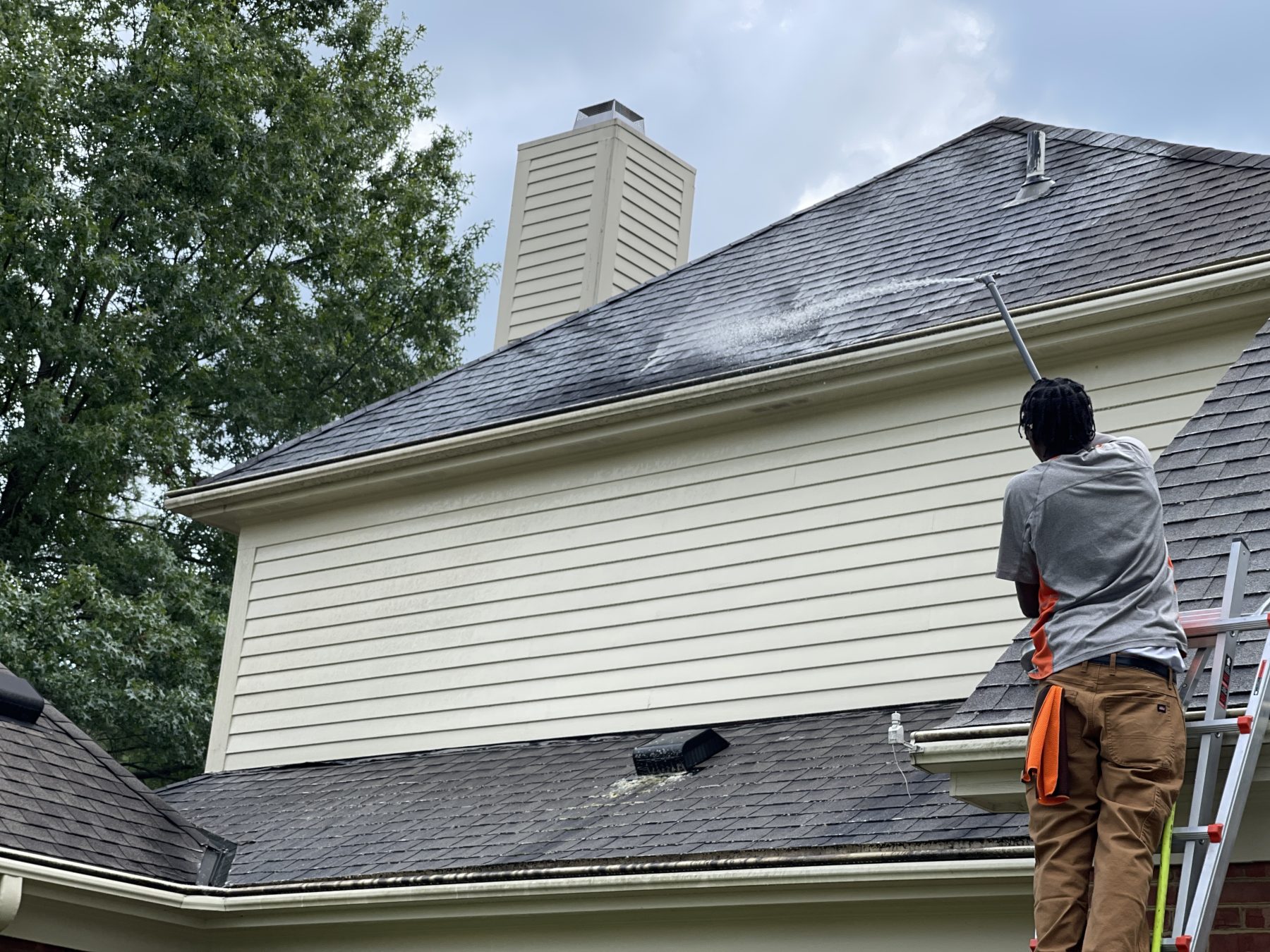 Our low pressure roof wash & treatment  rinses away all the dirt, grim, and algae that's been robbing your home of it's prestige and curb appeal. Leaving nothing behind but your homes jaw dropping, heart stopping beauty.

Our roof treatment is backed by our 5 year spot free guarantee.
If any algae or similar organism returns within 5 years of our cleaning, we'll come back & reclean it for free.
Gutter cleaning is one of the most important maintenance projects of home ownership. If you neglect your gutters it will cost you in structural damage and expensive repairs. Gutter cleaning and repair is also crucial for controlling bugs and other pests near your home. When sticks, leaves, birds' nests, and other debris collect in your gutters, you unknowingly have created the perfect habitat for troublesome pests. But cleaning gutters is a dangerous and a time-consuming task that is best left to professionals.