How our cleanings protect you, your family, & you pets from allergens & illnesses! 
Color Coded rags– Here at Spick & Span we Blue rags for bathrooms, orange rags for kitchens, & yellow rags for living spaces. This ensures a rag that was previously used in some ones bathroom never makes it to your kitchen counter.  
Color coded spray bottles– A spray bottles that was previously sat on a toilet will never make it's way to your counter. Just like our rags we separate our bottles by room.
HEPA filter vacuum– Our vacuum has a 3 stage filter. During the vacuuming process this filter  removes 99.97 % of the dust, pollen, mold, bacteria, & any other air borne contaminates. This works wonders for people with allergies, asthma, & other respiratory illnesses.
2 bucket mopping system with removable mop head– Because kids, pets, & some adults spend a lot of time on your floors we use a fresh mop head in each home & we use a two bucket moping system to prevent the spread of germs & bacteria.
We also disinfect all switches, knobs, handles, & other common touch points to prevent the spread of germs, bacteria, & viruses 
You'll get the same cleaners– Having cleaners that are familiar with you & your home is one of the best ways to insure satisfaction & comfort. For this reason we'll try to send out the same cleaner each time.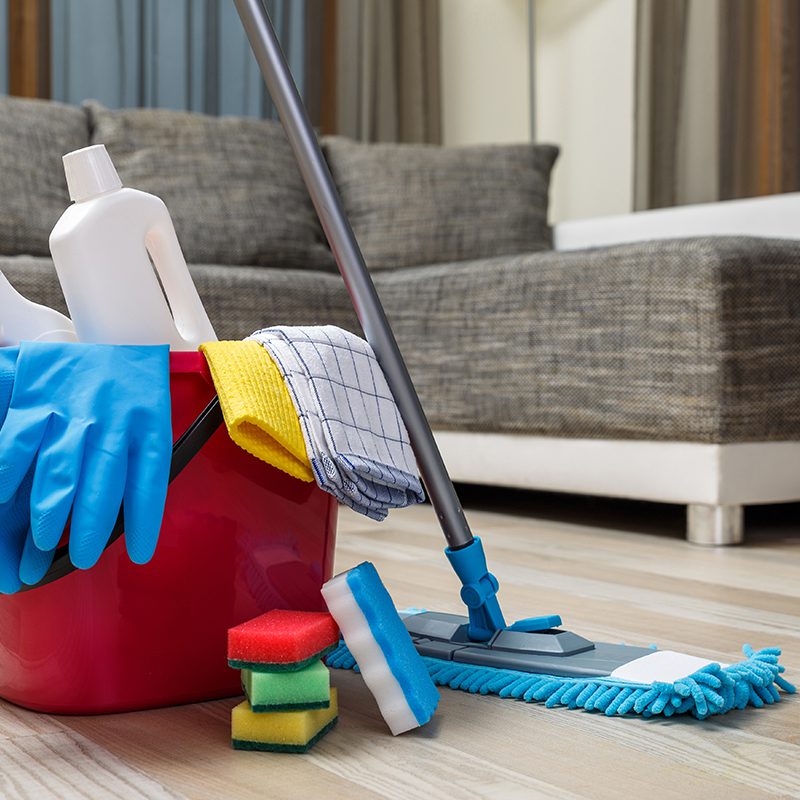 $240 for homes up to 2,400 sq. ft.
10¢ per sq. ft. for additional footage.
What's Included in Our Detailed Cleaning Process
Dust light fixtures, cabinets, window sills, & baseboards
Clean face of cabinets, counter top, sink, stove top & microwave
Wipe off small appliances like toaster, coffee machine, ect
Clean face of larger appliances (fridge, oven, dishwasher)
Sanitize light switches and door handles
Sweep & mop
Dust light fixtures,vents, cabinets, window sills & baseboards
Clean sink, shower, tub & toilet
Clean mirror & all glass
Sanitize light switches and door handles
Sweep & mop
Dust light fixtures, furniture & decor, vents, window sills , & baseboards
Make up bed / change linen
Sanitize light switches and door handles
Vacuum & or mop
Dust light fixtures,vents, window sills, baseboards, furniture & decor
Fold blankets, fluff pillows, vac couch
Sanitize light switches and door handles
Vac and/ or mop